Products | Cloud PBX | Call Screening
Call Screening
Take complete control over who can reach you. Accept or reject calls from specific numbers and send others directly to voicemail.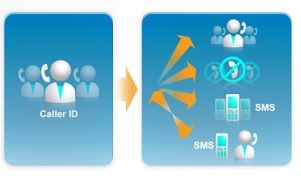 Benefits of call screening
Identify callers to prioritise your response to calls
Before an incoming call is connected, caller ID information appears on your phone's display and the softphone.
Configure your company's Auto-Receptionist to prompt callers for their name so you can identify the caller before they connect to you.
Answer an incoming call, reject it, or send it directly to voicemail.
Hear which department or extension an inbound call is coming into before you pick up.
Save time by controlling and blocking incoming calls
Permanently block specific numbers so they can never bother your company again.
Softphone displays telemarketers' hidden numbers and makes it easy to add them to your company block list.
Block entire area codes, or alternatively, define a list of allowed numbers.
Too busy to take a call? Respond quickly with a text-to-speech default message or type a custom message that will be read to callers.
Get in Touch
0208 9355 512